Thanks for all the kind blog-versary wishes!


After checking my progress this week, I just decided to pull a couple of things out of the WIP basket to nudge them in the direction of the finish line. It's about time to do some organization so that one can get more new yarns and projects!
Remember this?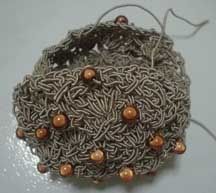 The
beaded purse
(ala sea urchin) that didn't cooperate?

Well, after some intense negotiations, it decided to cave in.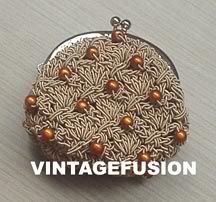 So mom is going to receive her belated Mother's Day gift afterall!
And on the baby pants set, I realized that more closeups are in order. Here's some: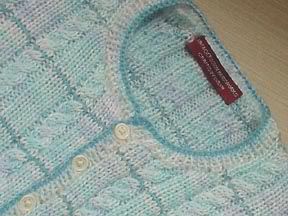 (Yes, I *did* take time to sew on the label this time...)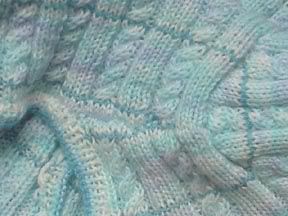 See how the stripes line up? Love 'em!
And here's a project that I started; doesn't it remind you of fluffy clouds?