I have been juggling multiple projects lately and I am not getting to those deadlines fast enough. However, I am glad to report that my pattern testing for Figheadh is finally completed, finito! It's been taking a while and testing it is a testament of my love for Maths [grin]. If you are interested in this pattern, please go visit Jen and tell her you would like to purchase the baby pants set. (I am not mentioning this set's name until Jen is ready too.)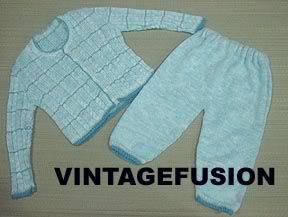 Shopping for those tiny buttons took me a while. I probably wasn't looking in the right places.
Now that it's all finished, my sister is bugging me to gift this set to her yet-to-be-born baby instead. Hmm.... isn't it amazing that the yet-to-be-born babies seem to accumulate new clothes and accessories at an incredible rate? Lately, everywhere we go, we are always checking out the baby stuff; even up to ages of 2! LOL
On the other hand, I have also completed the denim crocheted bag which I designed. As usual, a closure is still lacking and I am thinking of what to put on as a great finish. Decisions, decisions...
By the way, Zira just did her last minute tripping around Singapore - details found
here
. She's leaving to meet up with her new host soon!