Fueled by the enthusiasm shown by
Ms P, my niece
towards the crocheted capelet, I felt encouraged and crochet her a blouse top.
As you can tell, it's a top down pattern.
[Actually when I put it on the mannequin, I saw the potential of this design being a fashionably chic neck bangle when crocheted using the right yarn!]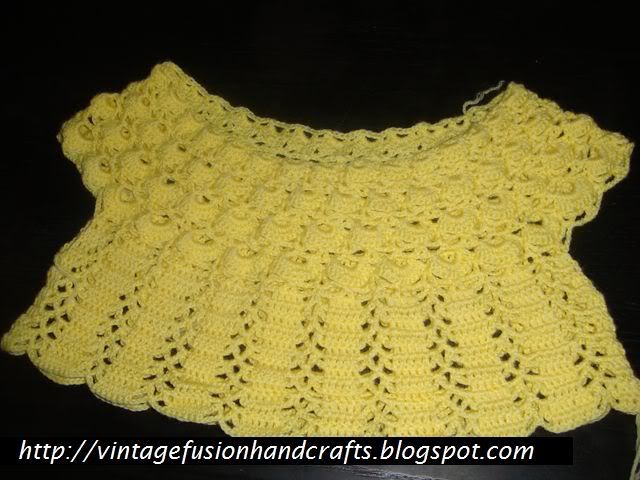 Then disaster struck. I showed it to my niece excitedly and got her to try it on for size. And we had a conversation that went like this:
The soon-to-be-5yo gal said, "Auntie Mommy, the armholes are a tad tight."
I replied, "Ok, I'll redo and fix the armholes."
And I proceeded to ask, "Do you like this?"
She went silent for a while and went, "I prefer pink better."
Then mustering all the calm I could, I told her,
"P, if you really do not like yellow, then I'll abandon the project. I will not continue on so you wouldn't have this finished project to wear. Is that ok with you?"
She looked at me and then replied in the sweetest voice,
"Auntie Mommy, do finish the project. I will promise to wear it. I just simply like pink better but it's ok if it's yellow."
Aww.... aren't kids just simply so adorably charming when they know they are treading on the edge of a volcano?
Got to hand it to her.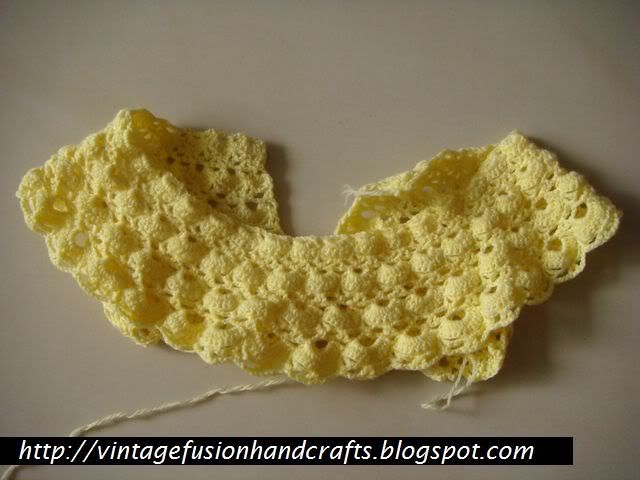 And so, the story continues.