Remember
Ms P
, my little niece? She's a little over 2 mths now and we decided that it might be time to kickstart her modelling career. Which we done so over the weekend.

There's the pair of
crocheted Mary Jane booties I made
. It just barely fits her feet!


And with this
crochet outfit consisting of a bonnet and dress
, I was expecting it to be too way too big on her as it was for a 12 month old. I was wrong.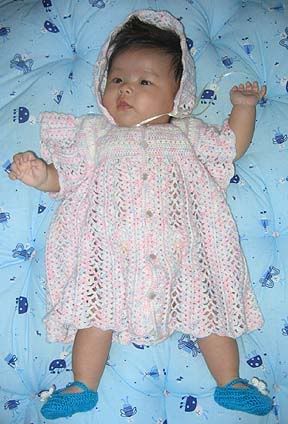 We didn't attempt to tie the ribbons under her chin as she's still little.
She's so cute in this that my sister is suggesting that a little red cape ala Little Red Riding Hood will be so cool!
We also dressed her in the suit I test knitted for Figheadh. It's still a little big on her (notice the sleeves and the pants) and she should still be able to wear it for a while.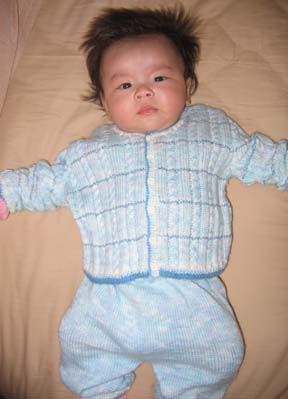 By then, I was pretty upset as I realized that she's getting a little too grown up to even fit into some of the items I knitted/crocheted.
Take this set, for example: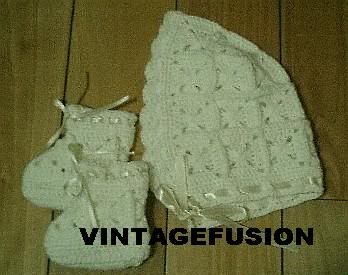 And this: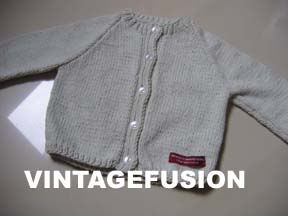 Both are basically too small. She can't even put her feet into the white booties!
Moral of the story: If you have something hand knitted or crocheted, give it to the recipient and have them use it immediately!
Hmm...looks like I'll have to hold a toddlers KAL soon to keep up with her growth!