Apart from knitting, the crochet projects are creeping back to be in line for completion.
The
hexagon project
is coming along much further.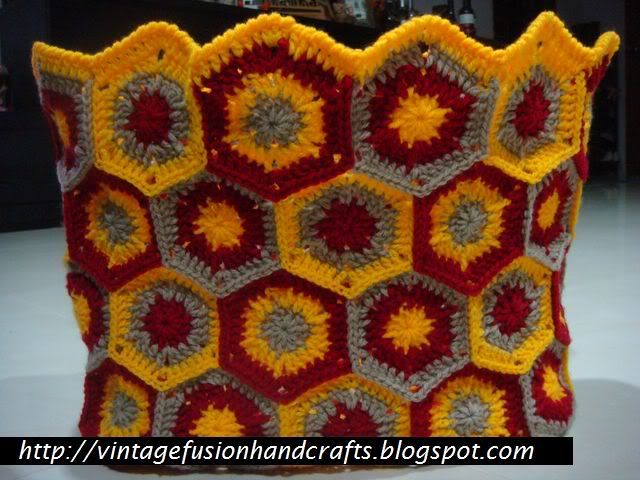 I have tucked in all the tails, and even added a trim edging to the opening.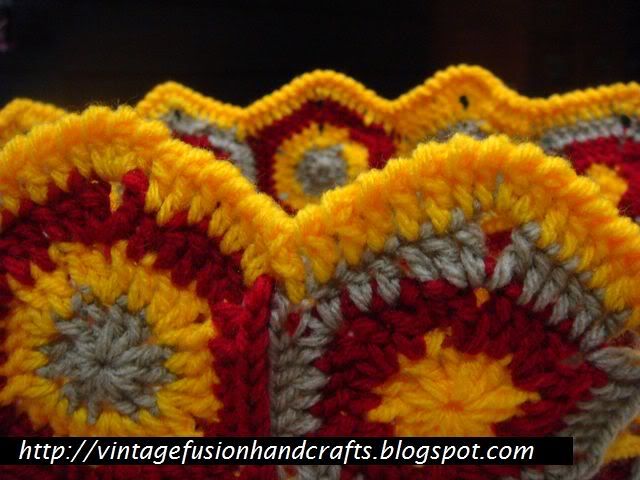 The thing I haven't yet figured out is how I would like the handles to be attached.
- Should I add it right at the top?
- Or maybe an inch or 2 from inside?
- How should the handles look? (I definitely intend to crochet them.)
Any suggestions?
I think adding a lining would also further help stabilize as well as prevent tiny things from falling through the crevices.
Until I come to a conclusion, this project is now sitting at one corner of my living room as a very lovely WIP basket.
I can't believe we're just a month away from Christmas! Now I seriously need to increase my pace.