During my extended absence in blogsphere, apart from working on my various WIPs and not getting anything crossing over the finishing line, I do a fair bit of browsing whenever I can.
At the bookshops and the world wide web.
But it creates an issue. Checking out the latest magazines, pattern books and blogger reviews just makes me want to start more projects.
So I developed startitis -- the idea of starting a crochet project crept in. I decided that it wouldn't just be a continuous row by row pattern. Instead, something like crochet squares or circular motifs being joined together appealed to me. (
Similar to the one I previously crocheted
.)
Actually, that should have set off the alarm bells.
But obviously, my brain wasn't heeding any negative thoughts. I just dived straight in.
This is the motif that I used. And I was well into my 4th round when I just decided that something didn't look right. Murphy's Law kicked in.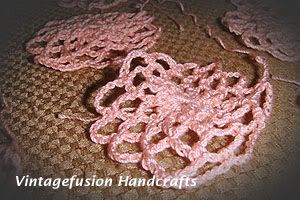 I started ripping back (about 3 motifs)....and redid some. But I realized something wasn't right. So I ripped back some more (about 8 motifs) and still the problem remained.

I got so upset that I decided to put my foot down and teach the project a lesson. I decided that I would go as far back as unravelling 2 rounds' worth of motifs.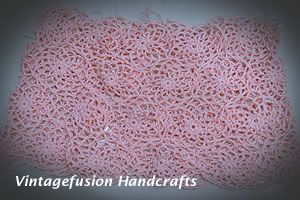 THEN I found the problem -- a motif with an extra loop on the 2nd row! As a result of the 4 stitch loop, the amount of grief I experienced was inconsolable. I could have finished the bodice with the amount of back-ripping I was doing! *Imagine that!*


Learnt my lesson yet? You bet! I keep telling the gals that they have to check their projects every now and then so that they can minimize errors and avoid ripping back. So it's not the crochet tango that can happen but a crochet merry-go-round too!

I really do need to heed that advice myself.