Remember that
dropped stitch tank top that I knitted
about a year ago?
While it's been worn quite frequently, I noticed I haven't got around to posting the final FO photos.
Here it is, as worn on the mannequin.
If you notice, while this dropped ladder stitch really opens up nicely, I just detest how it can look really unweldy when it comes to areas like the armholes and the neckline.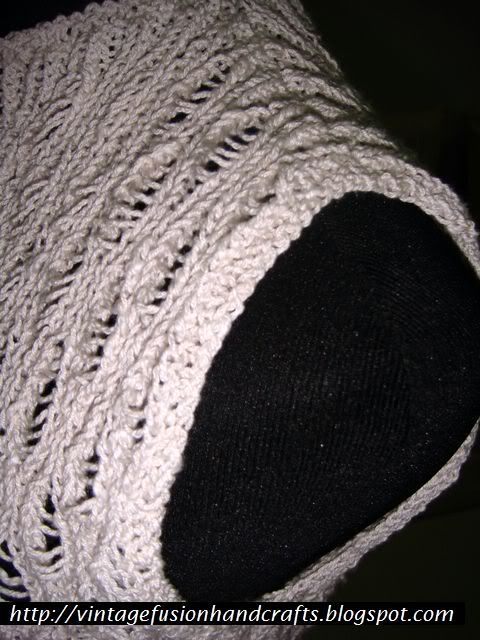 So I paid a lot more attention when it comes to picking up and knitting those areas to make sure they are neat. More importantly, I also wanted to avoid the neck edge "dog ears" -- you know how the tips tend to flip outward after prolonged wearing?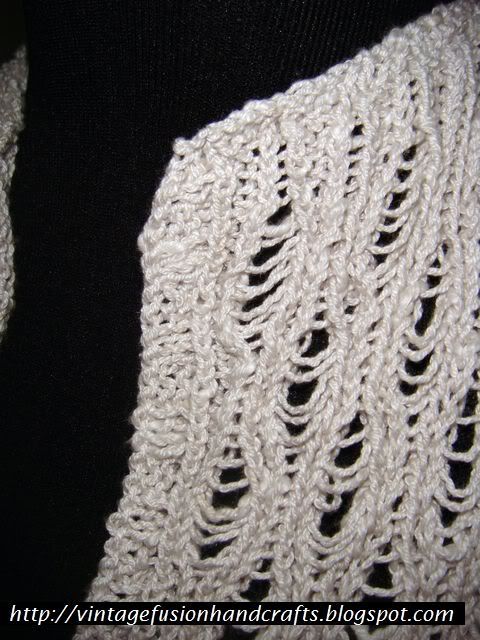 The end result turns out quite well. In fact, this dropped stitch ripple tunic is knitted with my sister in mind, so the torso and bust area was also shaped to fit her curvy body. [I simply look like a stick man in this.]
She was sitting down when I took this photo so the torso may not look as fitted.
However, this garment fits her like a glove and just simply looks stunning, don't you agree?
Actually, most of slightly fitted pieces look great on her. The garments end up being more visually pleasing. Want proof? Check this other lace tunic out
worn by my sister (scroll to bottom of the blog post)
as opposed to
me wearing it
!
Then I had a deja vu moment. It happened when I was browsing the web the other day and saw other bloggers referring to the
Fitted Knits of Stephanie Japel
.
Doesn't my pattern look quite similar?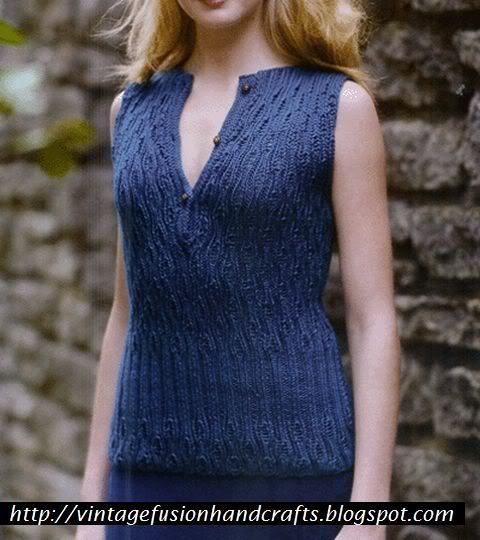 So it's a case of "it's the same but it's different?"