When it comes to crochet and knitting, we always tend to craft with our recipients in mind. Usually they are for our loved ones, such as family members, ourselves or the occasional furry pet.
But the other day, I crocheted for an it. You read it correctly. I meant to crochet for a thing.
The item is an umbrella. You might ask: what has crochet got to do to umbrellas unless I am thinking of using it as a swift (I already own one) or a lovely sunny brolly (the ones that don't provide any protection against the rain, just the sunny rays)?
For one, it's my hubby's fault. He found this umbrella that he really liked but had an issue with the nasty rubber handle that has seen better days -- the rubber coating is wearing off and leaving an annoying sticky film on the hand whenever he uses it.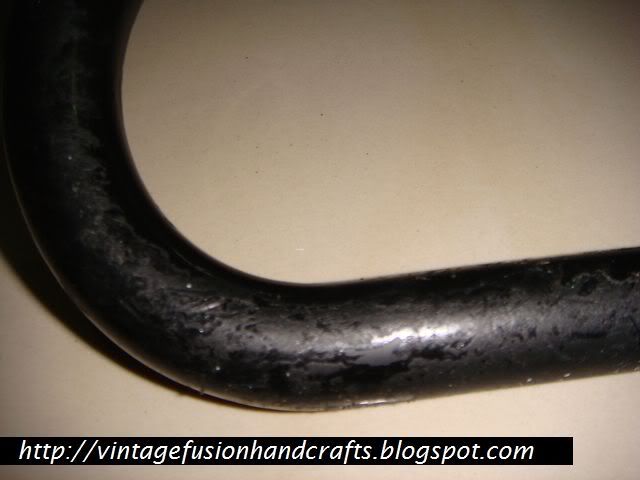 So I decided that I would help him out.
As I had my niece's thin yarn on hand, I crocheted a holder around the handle. It wasn't anything too mindblowing; I just decided on a simple pattern and finally stitched up the ends to encase it around the handle.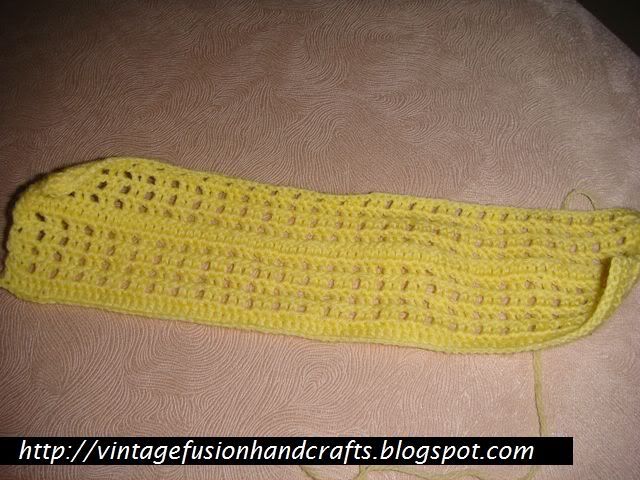 The trick is just to keep measuring against the actual umbrella handle.
My niece Ms P was so amused when she saw the umbrella – I happened to bring it out with me on the way to her birthday party dinner as it was raining.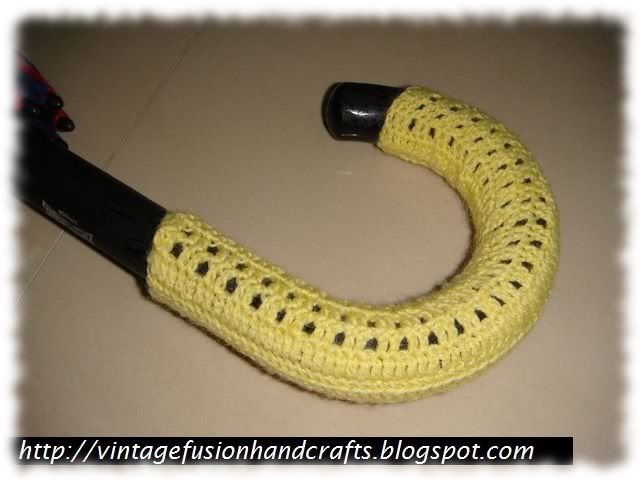 Ms P: "Ah yi ma ma (translated: 'auntie mommy'). The umbrella has the same yellow covering just like the yarn you used for my dress?"
Me: "er..."
Ms P: "I know! The umbrella is also feeling cold right? So you gave it something to wear?"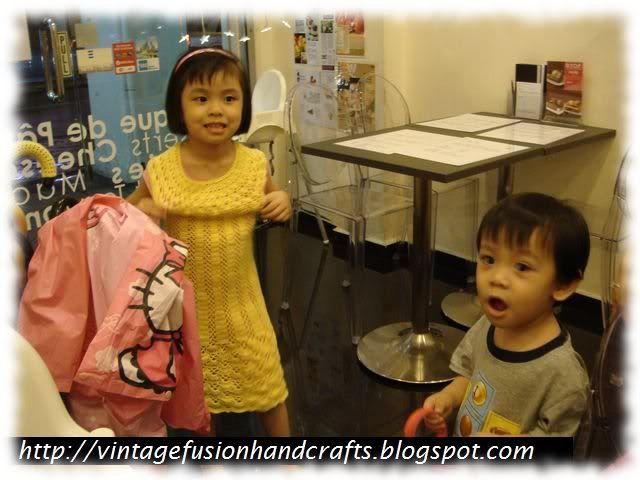 Kids! Sometimes they just say the cutest things.
GT is happy he can continue using the umbrealla and I just scored on myself a position on the insanely mindless crochet leaderboard!