During
Ms P's
birthday last December, that is. All wrapped up beautifully with ribbon.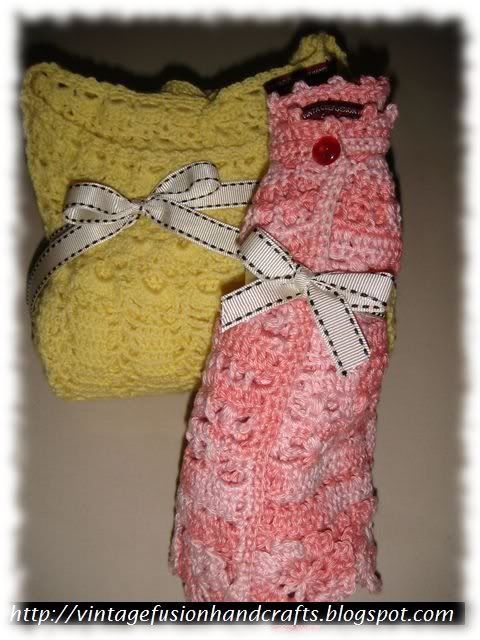 Knowing that pink is her fave color (isn't it a default trend color for all little gals under the age of 5?!),
the pink capelet I was working on
was also added to her birthday present repertoire. I attached a cute pink button to match too!
What's a birthday without a birthday cake? Not only did she get a real mini cake, a miniature crocheted birthday cake was also plated for her candle blow out.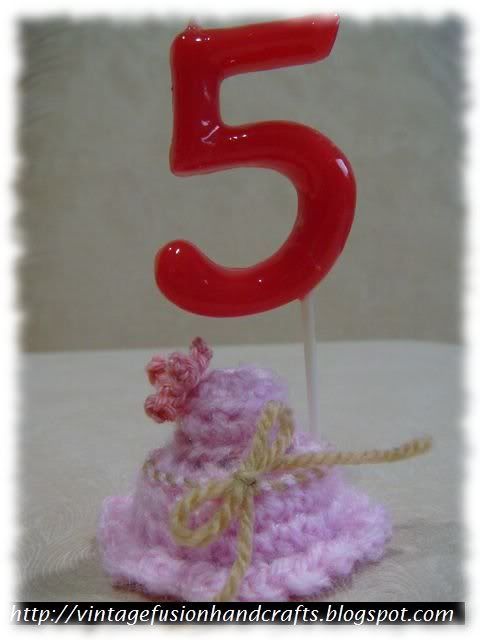 Squeals of delight could be heard. I was extremely delighted.
Keeping in mind that
Ms P
's little bro,
M kid
is around and too young to understand why everybody is fussing and giving so much attention to his older sister, I also handed him a mini crocheted ice-cream cone. He gave an incredibly wide grin.
Unfortunately, I didn't manage to snap a photo of it. [During moments like this, I am really grateful for my crochet skills as mini amigurumi items can be whipped up quickly to appease my young audience.]
Given the heavy rain at evening,
Ms P
also very gamely wore the yellow crocheted frock for my obligatory photoshoot.
So in fact, when the capelet was unwrapped,
M kid
also insisted on donning it. At his age, he's pretty much mimicking what his older sister does and exercising his equality rights ~
Jiejie (chinese word for "elder sister") have, so should Didi ("little brother")
.
Being the big sister, she is quite obliging. You can see that she's very close to her little bro,
M kid
.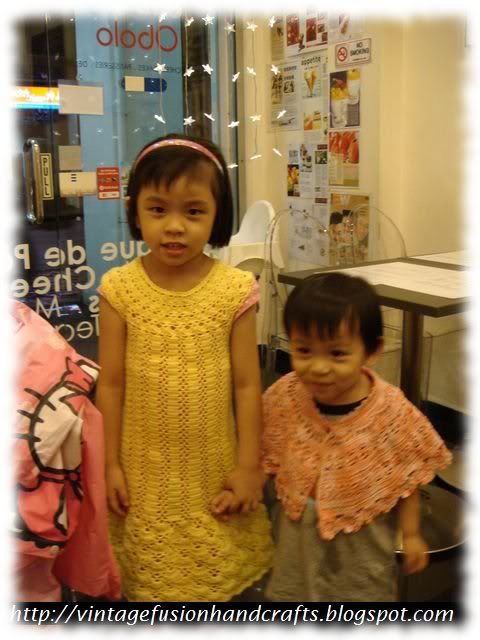 That was indeed a very happy night for all of us.