Sometimes it's just amazing how we get distracted and lose focus on the project we have on hand.
I have many of those instances and this is just one of them.
I have pulled these squares out of my stash / UFO / WIP sack and have no idea what I was intending these squares for.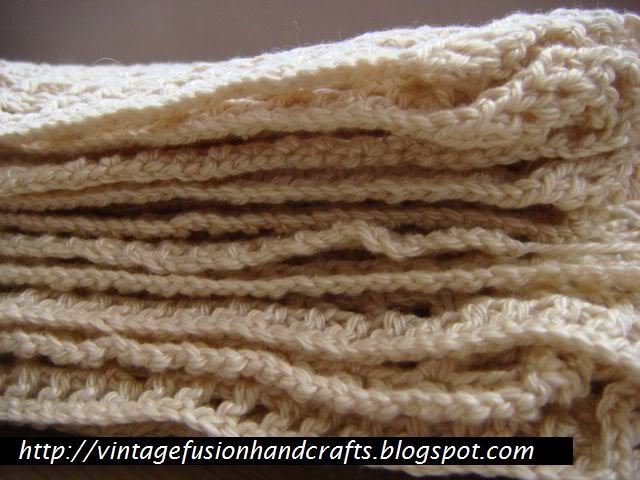 Perhaps they are meant to be
dishcloths
?
Or
facecloths
?
But as I looked closer, there are several patterns that I used.
Maybe I had intended to piece them together for a patchwork project of sorts? Say, like a
baby blanket
?
Honestly, I really couldn't be sure.
I think these UFOs are lurking around in my sack for at least 5 years.
I really need to be more disciplined with my WIPs as well as the projects I have on hand. Rather than aborting them mid-way, I should really persist right to the end.
So now I really need some suggestions and thoughts as to how I may utilize these squares.
Ideas / suggestions anyone?