Sometime last week was
GT's
birthday. So we decided to go for a celebration.
Where celebrations are involved, we always think of where to eat. That's the first thing that always come naturally to mind.
Hence, first stop:
We decided to check out the fairly newly open
ramen
place in Mandarin Hotel -- it's called
Ippudo
.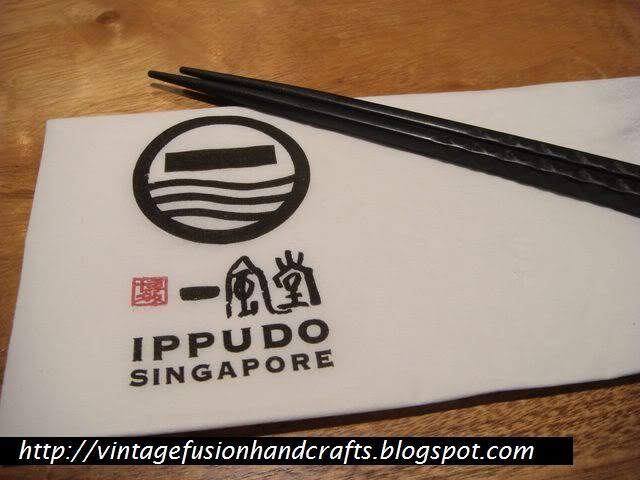 The other day when we were checking out the new shops in Mandarin Gallery, we saw a queue forming outside the eatery so both GT and I decided that we've got to check it out.
This is what we had for starters -- the usual
gyoza
and an interesting mixed platter of accompaniments (you are meant to pair and eat with your
ramen
.)
The
gyozas
were really tiny compared to the ones we had at other places but it's quite tasty and were piping hot. The interesting item was the black fungus (the pile of black at the right of the square plate) -- it was very well-marinated. I have never come around this dish.
This is the
ramen
I had.
Ippudo
has 3 versions of stock -- a light version, a more flavorsome version (this is the one I ordered above) and a spicy one.
GT had the spicy one and we both somehow felt it has the odd taste of the Chinese Nan Ru (the pinkish fermented bean curd) if you know what we are referring to.
Second stop:
For dinner, we then headed off to this store that I've always wanted to try out. It's called
Everything with Fries
.
It has a pretty minimalist decor and is always packed.
I suppose it's a very Singaporean or foodie thing right? You see a long queue outside an eatery that you have never been to and the next thing, you start planning your next trip to the vicinity so that you can drop in to suss out the place and its food?
Anyway, I wasn't very hungry then so I just ordered a one-egg soup.
GT and his friend ordered proper mains -- a beef stew and a lamb burger. And of course, as the shop name implies; these dishes came with huge sides of fries!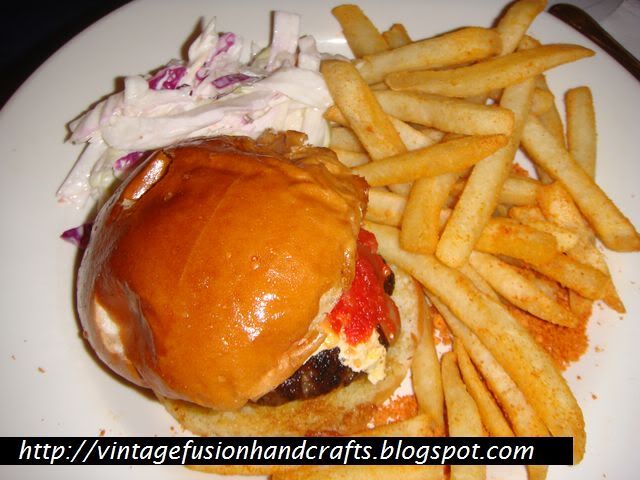 Were we impressed with the quality of the food? We thought they are just fair.
Final stop:
Anyways, we headed to
Obolo
next door for desserts instead. GT figured that he's too old for a birthday cake and song gig so we just did a macaroons platter.
But back home, I had a little surprise for him...