Here's wishing you great festive cheers for the
Lunar New Year
– if you aren't aware, the First Day of Lunar New Year was on Sunday. So today's the Sixth day.
And for others,
Happy Valentine's Day
.
With all good things to come, this is what's arrived at my doorstep few days ago.
Yup, the irresistible
Mason-Dixon Knitting: The Curious Knitter's Guide: Stories, Patterns, Advice, Opinions, Questions, Answers, Jokes, and Pictures
by
Ann and Kay
. (Ok, now you try saying that title in one breath.)
I was over the moon when Random House contacted me to ask if I am interested in reviewing their book. Interested? I subscribe and read these ladies' blog religiously! They are even on my right column of "Blogs I read" – see!
(Ok, I'll back down on my use of exclamation marks now.)
I am sure by now, almost every knitter on this planet has read this book from cover to cover. But here it is, now available in a more portable paperback format.
I applaud the publisher for re-issuing the paperback edition -- I only wish for it
to have been smaller
so that it's easier to flip and read while travelling on planes or trains. The chatty nature of this book makes it an absorbing read, even for those who are not craft-inclined.
For me, what I especially love is how Ann and Kay can take ideas of simple knitting and make them exciting through the use of color combinations. It's a concept that I've taken with
some of the new customers who are making their foray into knitting
.
Some of the projects I would love to get onto my knitting queue are:
Moss grid hand towel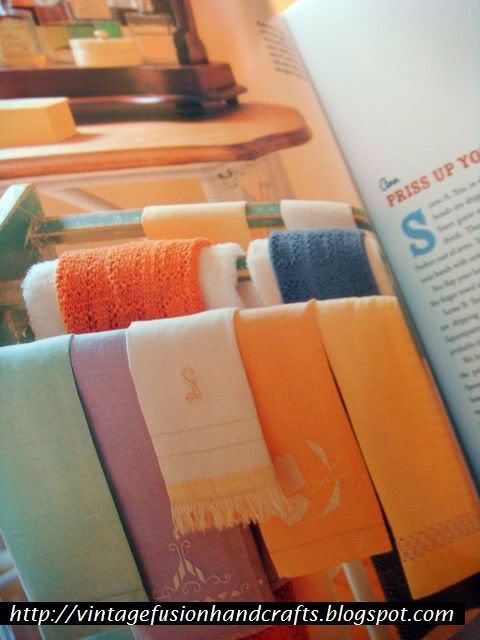 I can imagine knitting up a collection to dress up my bathroom with this.
Followed by square versions as face cloths using fine grade merino wool.
And the Great bathmat
To match the above. (I swear I have quite a bit of yarn in my stash.)
The ballband washcloth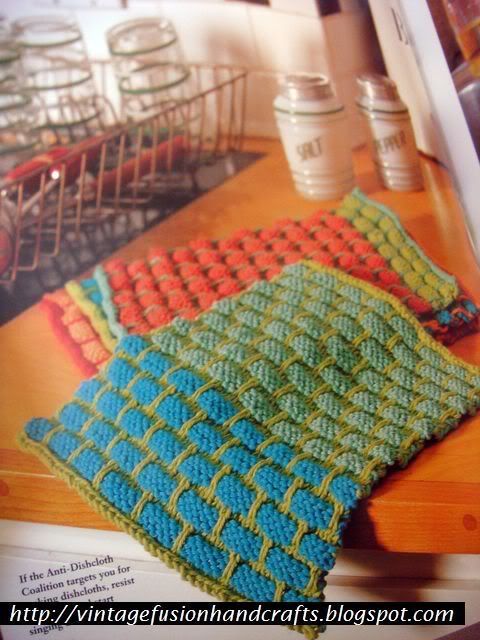 Maybe I'll turn them into potholders. Or table placemats. They're just so retro chic!
Moderne baby blanket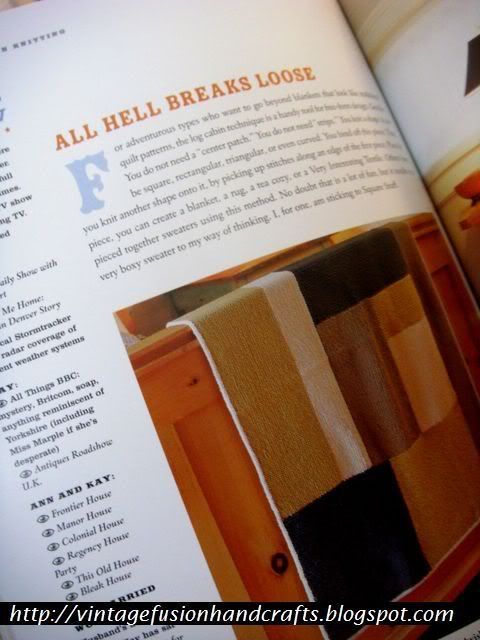 I'll love to upsize it (if I get around to finishing my *
garter-thing
*.)
My other tiny grouse? I wish the after dark nightie and robe
come with schematics
– it would have made it easier for those wishing to do alterations, especially where shaping is concerned.
The fact that they have thoughtfully included a project appendix on the back to make it easier for you to locate the specific page you want to get to shows the publishers are aware that people read from cover to cover for the easy banter. But when it's project time, it's immediate zoom-in to the specifics.
This paperback has been shipped all the way from the States to Singapore for my blog review, thanks to the generosity of the publisher.
Guess what's even more amazing?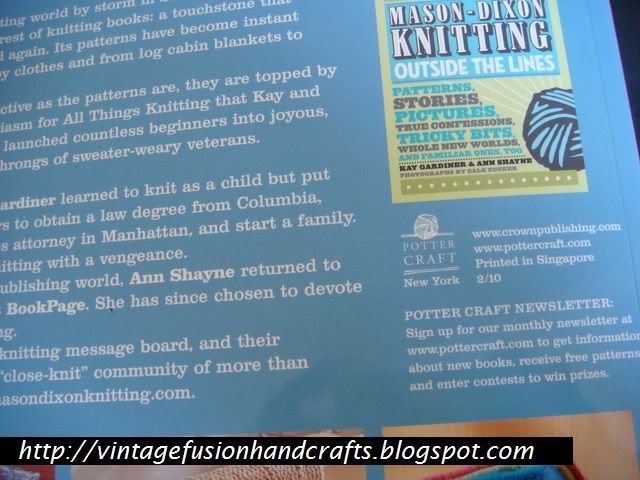 Psst…See the tiny print on the back cover?
This paperback edition is printed in Singapore.
I'm so tickled!