It's not everyday that knitting is perceived as art form. Well....maybe in my practical filled brain, that is.

Remember the
art exchange program
I participated in previously? Well...not only was there the exchange, there was a display of the finished *artwork* that Arthur put up during the graduation ceremony.

Here's some photos of his project:


As all the works by the various participants are dimensional, Arthur decided to do a still portrait documentation.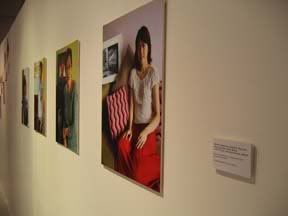 Here's the shawl I knitted for Ling Nah.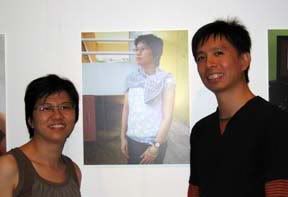 Here's the charcoal piece that she did for me.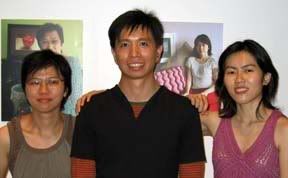 (ok, so it wasn't too obvious...but you can see the actual artwork in the earlier entry link.)
I had fun participating and have Arthur to thank for making this happen. Apart from the stills you see here, we actually met up at Ling Nah's studio and there were some clips that we captured of our intellectual conversations that was pretty interesting -- we were discussing how to bring arts closer to the common public.


Speaking of art....the pink silk blouse is finally completed!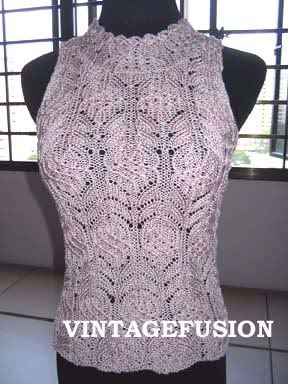 Here's a closeup of the collar which I especially liked.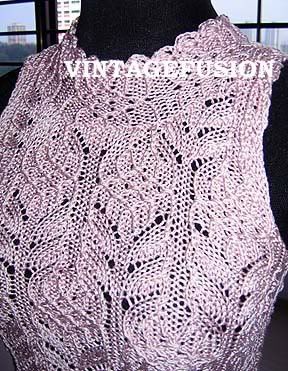 This project has been languishing in my basket for a while as it took me a while to get the collar right. By "right", I meant picking the stitches and laying the pattern repeats so that it looks as though the stitches are travelling up naturally. Hence, a lot of unravelling and re-knitting.


Besides, there was 2 long drawn discussions on:



- whether it should be long sleeved as per the original pattern


The unanimous vote was for the no sleeves version as the ladies decided that with the lanky frame I've already got, there's no necessity to accentuate my skinny arms. Besides, they thought that sleeveless styles look way better on me.



- to convert into a dress or leave it as it is


Given the shimmery look of the silk blended yarn, I was also contemplating to extend it to a dress. However, I wasn't sure if I would get frequent wear out of the latter since I am more a jeans person. Hence, it was agreed that I should leave it as it is and perhaps knit a skirt separate subsequently so that this can be worn to formal occasions.

[As to when the skirt knitting will take place, please watch this space.]



But I am really pleased with the way it turned out. Not to mention as usual, it's a yarn saver pattern for me. I think it's about 4 balls of silk blend yarns I used.

Other than that, there are some projects that I've recently completed but they'll go into the next few posts.