It's amazing how the New Year just came and went in a flash. This is a lull period since most of the gals have their holiday plans. So besides spending time with GT who was on leave, I quickly resumed knitting.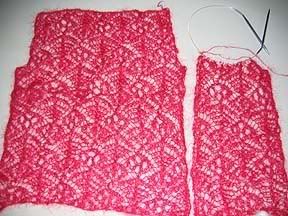 I managed to get further up the front piece of the lace mohair I had been working on.

Then it got cast aside as I remembered the Chinese New Year knits I promised to make for Mom.


Ms Turquoise grew

and grew.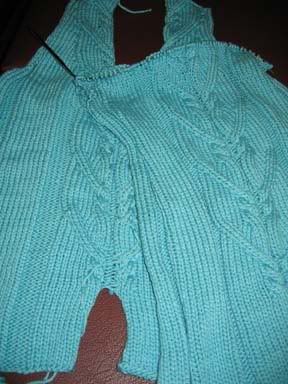 Before long, she was all seamed up.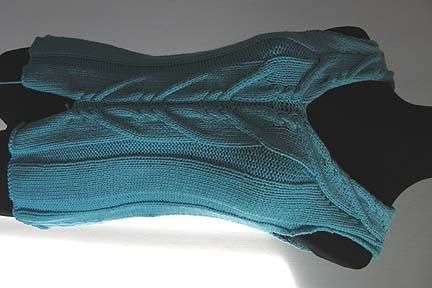 But what annoyed me was this: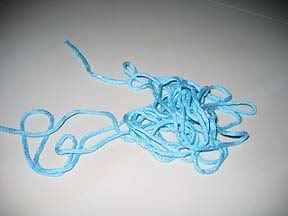 This tiny bundle of yarn was all that is left of the last ball. Meaning as usual, I had to start a new ball to work on the edgings around the armholes and collar etc! Hrrmmph!
So I just left it alone and cast on for garment #2 -- that's right; she requested for 2 pieces so that she can wear on the first and second day of Chinese New Year.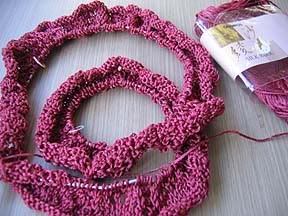 Knitted in a luscious silk blend, Mom has specially picked out this yarn for its texture and highlights.
Here's a close up to show you how the yarn looks like. That is a ball of yarn in it. I am knitting this top in the round so it should be going really fast!
Speaking of Chinese New Year knits, seems like the gals are also making plans to have a hand knitted garment or two for their own use too! Effectively, that's just barely a month on the calendar!