This week is spent mostly on that crochet project -- which Pearl correctly identified as the IK crocheted dress designed by Lily Chin.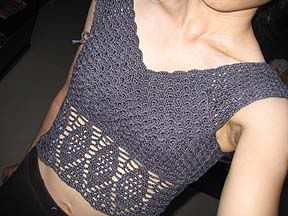 So fast so good. The yardage of the yarn I am using is giving great mileage -- I am currently on the 4th ball.

I wonder if anyone knows of a good seamstress? It is obvious with the rest of the lace panels moving downward that an inner slip needs to be attached -- something that I am not very good at. [Remember the time I bought my mom the sewing machine? She encouraged me to try it but the first attempt ended up with so much mess!]

I need to really move faster beyond the hip so there'll be no reason for me not to continue and see it through to the end. The temptation to slack and leave it ala lace top is beckoning.


Something came through the mail this week (or maybe earlier since I haven't been clearing the post box for 2 weeks!) One from the US and the other from Canada.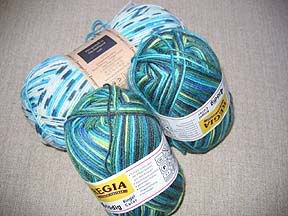 Here's 2 balls of Regia sock yarn and a ball of Opal from
Wendy Knits
!
Woohoo! Wendy had a contest sometime ago and I never thought I'll win. She's so generous and here's a public thanks to her!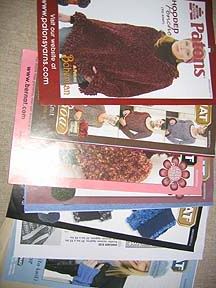 Cherilyn, on the other hand, has been keeping track of my classes and kindly sent through a stack of beginner patterns to pass onto my students for their use all the way from Canada! Thanks so much Cherilyn!