I said I needed some knitwear that would be useful in our hot weather. So I got down to knitting it really quickly.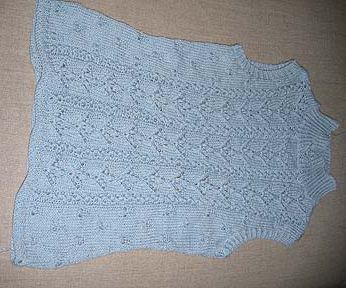 This shell took over slightly over a week to complete. There were some schematic adjustments to make to fit to my longer torso, apart from the usual stitch gauge calculations. Don't we all love maths? [grin]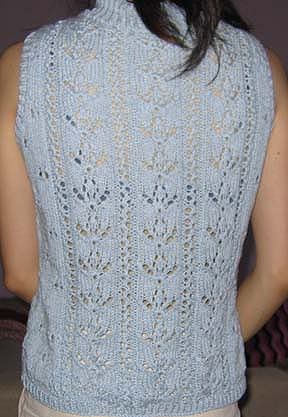 This shell used only 5 balls of yarn so the overall yarn cost came to about around US$201! Not a bad deal for a shell top and the yarn is ideal for summer wear given its hemp and cotton content.
Honestly when I was knitting this, I kept wondering if the silhouette is flattering on me. The original model in the magazine shows the shoulder coverage to be very ample and modest. However, I am generally broad shouldered and is really glad that the armholes end up looking good in their place. Tinklebell is a good piece for office wear and it goes well with my linen capri pants too!
I am not the only one in having my project finished though. My student, Felicia finished her shell too.
You can read about it here.
After finishing the top, I decided to start on a project for hubby. He loves the tweedy look of the yarn I earlier used so here it is, in a brown shade. Here's the usual one ball shot: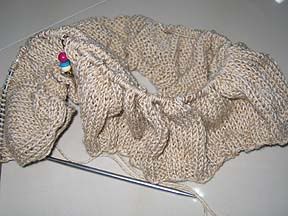 Knitting in the round makes it seem so much faster. Perhaps the mindlessness helps?


1. I do carry this yarn so if you have any interest, please email me to ask for shadecards. Estimate above exclude shipping. Paypal payments accepted.