There's a buzz of activities in my neighbourhood lately.
Chingay
is Singapore's equivalent of the street and float parade. It has always been the highlights right after the Chinese New Year and often held along Orchard Road.

However, of late; to bring it closer to the people, they have decided to bring the performances and floats to the heartlands. One of the locations happens to be right smack in the carpark in front of our block! So we have a bird's eye view of the performances.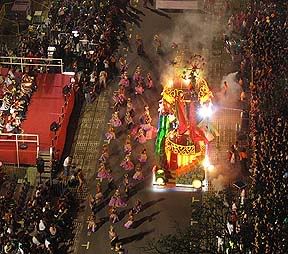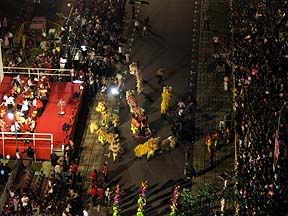 They have set up a stage and some seats for the VIPs. Can you see the people standing along the right watching the performance?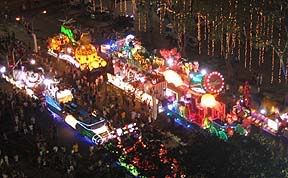 Here's all the floats being parked after the parade to allow people to take photos.
To top it off, I was munching on this dark chocolate that I just discovered at our favourite Italian deli. It's so yummy!