The noodles turn out fine. They are still a little kinky but otherwise ok and way much easier to knit with.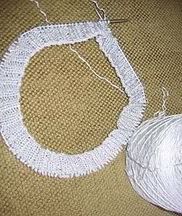 So Ms Cranky (as I would name her) would be a *good* companion on my Taiwan trip!
Oh, and my 10 year old student made me these gifts (yes, you read correctly -- she *made* them):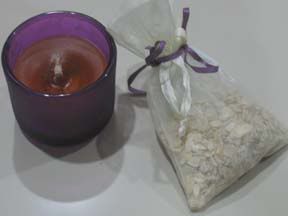 Isn't she sweet?
But before I leave you, here's the Baby KAL update...
Toni has knitted this really cute Xmas hat for her nephew for the coming festivities while Christina have a lovely ripple baby blanket in those colors that are to die for!