My dear friend Cherilyn, a Toronto knitter who I've met once in person is ever so sweet. She's always sending me handwritten postcards and little gifts. Her latest gift came in the form of this: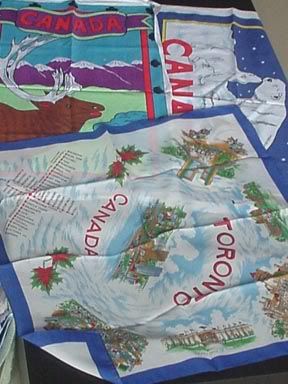 I always wanted to visit Canada -- maybe someday!


Next up is Kristine (who is blogless) but does the most awesome work using the sewing machine! Look at what she sent me as part of a Knit.Sew swap: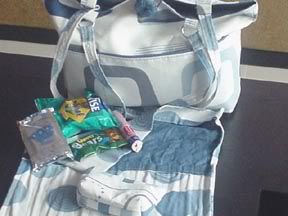 A gorgeous knitting bag that comes fully equipped with its own mini pouch and a knitting needles case! Not only that, she made it so comfortably spacious that I could tote big projects around as well! Look at those geometric prints -- did I mention that she scored these fabrics when holidaying in Lisbon?
Oh, and the tidbits too. What could a gal ask for? Thanks so much Kristine!

PS. Kristine, my mom's so green with envy. She's just decided to wipe the dust off the sewing machine and sew one for herself. LOL!


PPS. Oh, and if you still aren't sick of the chevron cushion cover photo I posted, see the twin shoot as I promised (just click on the underlined words).