We've great reasons to celebrate:

1. Ms Saffron debuts!
Finally, she's ready to see the world. The 1st photo is probably closer to the true color of the actual garment.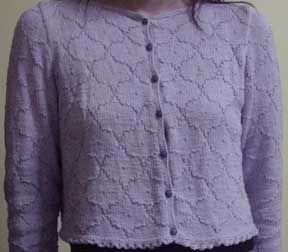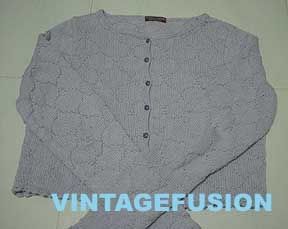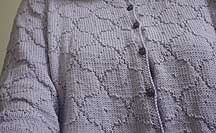 Pattern: Rowan #25, Saffron

Specs: Sirdar Cotton 4 ply, used 4.1 balls; used 3.25mm needles

Some things to note: I actually lengthened the sleeves by another pattern repeat; about 5cm longer to fit my gorilla arms. And no bullion stitches *yet* -- as much as I like the idea, I don't think I would torture myself on stitching those all over!
Doesn't it seem like a lavendar party is going on? Hop over to Froggy's and you will see what I mean. I am so glad to have another FO so now it's time back to my WIPs and new projects! Yeah!

2. March meetup has a great turnout!
Well, there's 8 of us in total who's turned up - most of them are first timers to our meetup. And we managed to entice a library passerby interested enough that she sat with us throughout the session. Another member, Gwen was so nice to make a quick demo of the magic loop technique.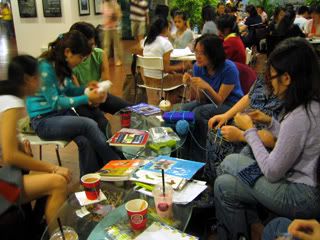 What a great bunch!


In case you are wondering, posts lately may be intermittent as I am starting my house renovations. So I am have some fun doing material and appliances shopping. Not the bill footing though!