Now that I have said that the lace blouse will be gifted to my mom (well, I did end up modelling it during the Meetup event gathering this morning), I am *officially* over it.

I just channelled my energies to something else.

Another piece of garment that I just worked towards the finishing line earlier this week.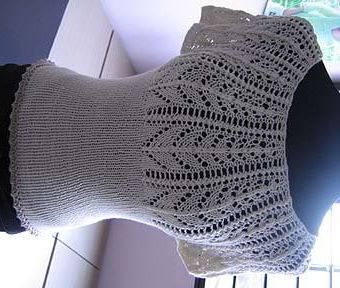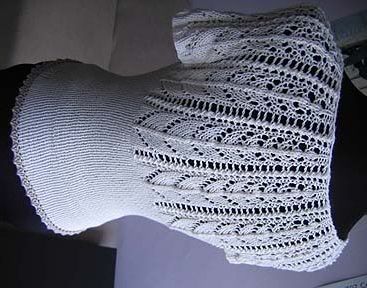 Something simple, yet fitted.
This is made from Katia Bamboo, a yarn so soft -- I couldn't resist rubbing against my skin every time I pick it up!

And of course, in case you think the lace is very showy, it really isn't. Here's how the garment looks when it's worn.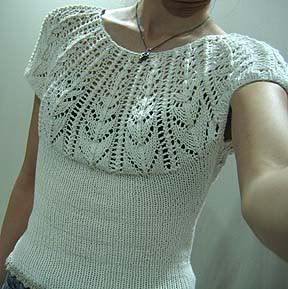 The extremely fitted silhouette meant that I could get away with just under 4 balls of yarn. With some to spare...in fact, more than half a ball leftover. So I did what a gal would do....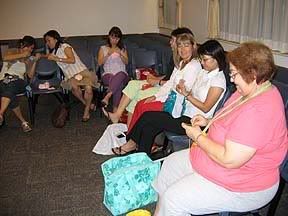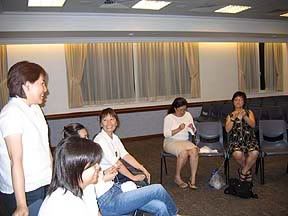 Joined a group that meets up to crochet hats for preemie babies in Singapore's hospitals. How awesome is that!
Leena & the other ladies
are also thinking of doing their bit also. [*Smacks* in the forehead -- Joanne is a KKH staff!]

And speaking of babies, my niece *finally* got to wear that
Lachlann pants set
that I test knitted for Figheadh.com.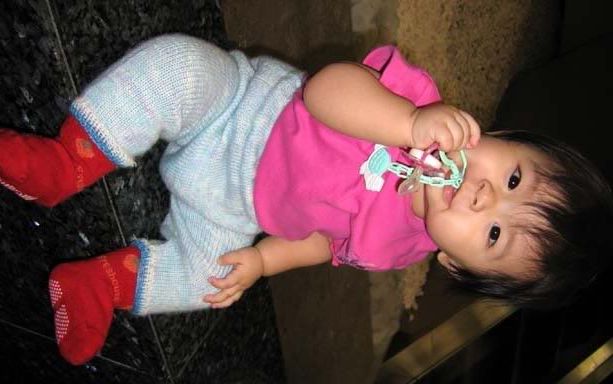 She really does know how to pose in front of the camera, don't you think?
My sis would only allow Ms P to wear the pants but not the cardi as she heats up really easily when she's sitting in the stroller. That's some cute pants! I should knit her a dress for her 1st birthday since that's coming up really soon!
PS. *Wo de* -- is the phonetic translation of "mine" in Chinese.


PPS. Meetup photos coming up in the next blog post.