After returning from my trip, I had students calling me immediately for knitting lessons. That was the last week of the year. So I decided to try something else.
Little N came over and we had fun transforming this ball of Merino yarn (yes, we do not spare the expenses)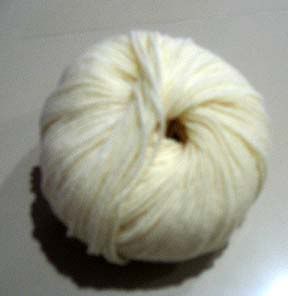 to this: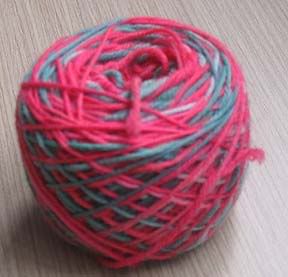 And Little N enjoyed the ball winder part most (we're always casual in this apartment.)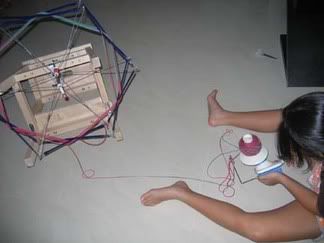 I would have loved to show the process, except that in the excitement of doing the dye; we both forgot all about the existence of the camera.
I am not sure what plans she has for this lovely ball of yarn but I'm almost done with the first of the size 12 socks.