With the weather in Taiwan going at an unpredictably low of 11 degrees Celsius at this time of the year (with howling winds most nights), hubby finally decided to put on the sweater that I last knitted for him.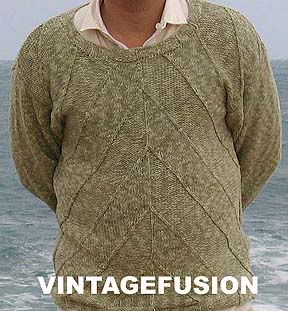 I am so glad that I knitted it to the measurements of his favorite comfort fit jersey as it meant he could wear a tee underneath like he did in the photo without it looking grossly tight. Though I am not a big fan of the color *green*, this lovely variegated cotton yarn works out great! I even have extra in my stash for another future project.
During the trip, I also started a project for hubby who keeps reminding me that he hasn't received any handknits from me lately.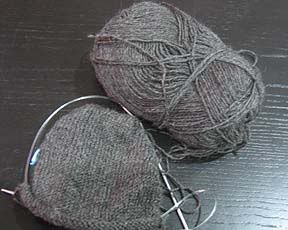 Plain and simple toe-up socks in a dark grey (over-exposed here in this photo).
Tell me: do all men put out such *simple* requests when it comes to receiving handknitted items? I'm crossing my fingers and toes that I'll get right to the second sock really soon.
Apart from this, my earlier project has grown.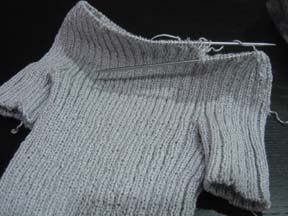 I am reaching the neckline. It should have grown faster but the coach ride isn't really that comfortable. And coupled with the lack of sleep; let's just say that my fingers aren't working as fast as they should.
Seriously, with a couple more days to the New Year, I am hoping to cross off a couple of WIPs from my list as quickly as possible! And that means NOT starting new ones just yet! (Now, that's gonna be a tough one to keep to!)