This is a new project I am working on.



At 3am in the morning, I was armed with paper, calculator and pen. To work out the charting as the cami neck shaping does not flatter me.

Here's a front view.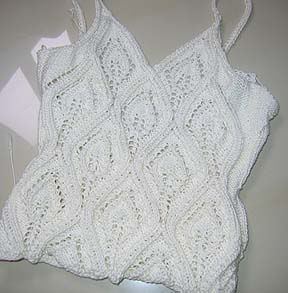 And the back.

I am not sure how far you get to see the FO modelled since this cami has a low back. [grin]
A three day record effort since I haven't been knitting lace for quite a while. I have to say though the reworked piece is more flattering on the shoulders.