As part of
Zira's world tour
, she's decided to find out more about Singapore.
Here she is, having a view out of our unit. Most Singaporeans stay in HDB housing estates or flats as we normally refer to them.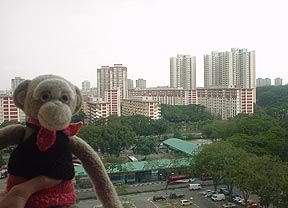 Then last night, we made a trip to an idyllic place for dinner...[yes, Singapore's all about food!]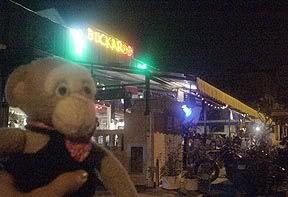 This place is tucked in a quaint corner of Singapore. It's actually nestled amongst the landed properties. They serve huge portions of Texan cuisine...the onion rings are yum!

And check out the provision shop next to it!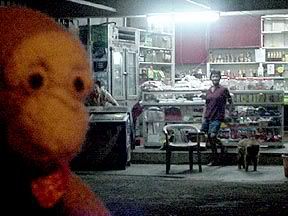 These are the ones that we've grown up with during the 70s to late 80s. They sell a whole array of household items like detergent, soap, brooms to necessities like rice, condiments and also stuff drinks and snacks. The shop lady had to come out and look at what I was doing! LOL

Oh, and see this?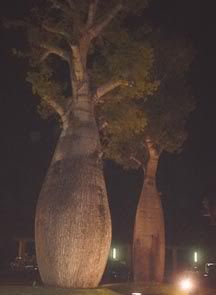 They're called bottle trees. Originally from Australia, we heard that the owners uprooted and transported these trees to Singapore at a cost of S$30 grand each! Wow!