Thanks for all your kind comments on the earlier pillow case. Let's hope my swap partner would like it.
Look what I found this in my WIP basket today (we're talking about the basket that was pushed and buried right at the back of the closet):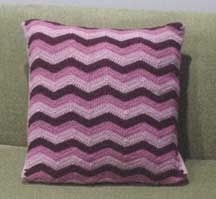 Another cushion cover!

There is two actually but only one made it into this photo as we only have one cushion in the house which it fits. These are crocheted 5 years ago.
Notice the colors?
It's amazing that the shades of deep reds and pinks have been a favorite of mine for such a long time!

(Just ignore the sofa color, I know it is a bad display job.)

I'll have to go Ikea and grab another cushion-- you'll get the twin shoot later.
So why they are in the WIP basket for such a long time?
They lack closures; the buttonholes are all there. So button shopping is in order this weekend! (Please don't tell hubby that I could have used ribbon ties; it's been a long while since I did craft shopping for myself! Shopping for secret pal, exchanges or swaps don't count, do they?)
Wait, there's more. We bought some no-frills Ikea seat cushions for the dining stools last weekend. Hubby is now suggesting that I could make some covers to jazz them up. Duh!
Here's a photo of our dining area.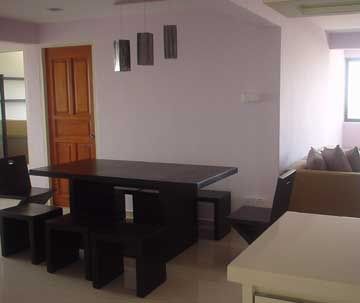 Would anyone care to make suggestions as to the patterns I could use for the covers? The seat cushions are square and I am hoping for a modern yet comfy look.