This past week has been great for me! THREE incredible packages arrived at the doorstep; one after another in 3 consecutive days!

To start with:



Celia

had me spinning from joy


I wanted to learn how to spin. So
Celia
and I did an exchange: she vowed to get me hooked on another evil force that will ensure that my stash keeps multiplying on its own while I did some enrichment to her yarn stash.

This is what I got from her.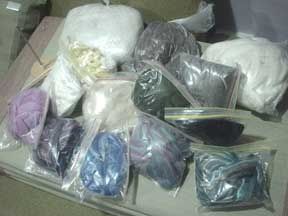 There are lots of things in there: brown and white slivers, poly/cotton fibers, alpaca and even optim! Not to mention a spindle of course. The colors are so much more vibrant and gorgeous than what my crappy camera could show.

To give you an idea of how much of it she sent all the way from Australia, here's another photo: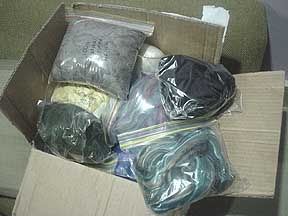 Now, I travel a lot and I think I am a fairly good packer at that. This photo is my failed attempt of putting the loot back where it belongs - into the shipping box. It certainly shows that Celia has mastery the finery of packing! I should really pick up a tip or two from her. Thanks Celia!

Secret Pal dropped off another package!
Just when I was jumping for joy, another package came in the second day. From My Secret Pal.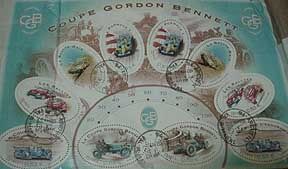 Just look at those lovely stamps! She must have spent a lot of time reading my blog and researching on our weather for she sent me these!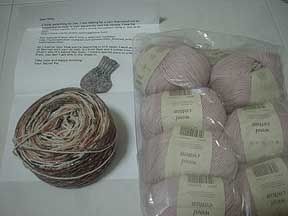 Lots of Rowan Wool Cotton in my favorite shade of pink. Also, see that ball? Apparently, that's a shade of Opal sock yarn that only came in cones which she special ordered! She is just so generous to send some to me as she read me blogging about socks! Thanks so much Secret Pal!

Susan got me grinning
Her package arrived on the third day.

We both did an exchange: pink chibis are on her wishlist and I could always have more yarn and magazines. Look at what she sent me.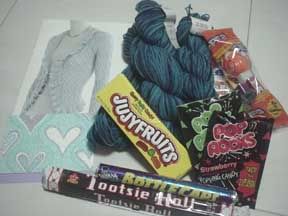 Of course, there is an Adrienne Vittadini magazine with that cover pattern that I so wanted to knit. And those skeins are the to-die-for Koigu. Hmm... there's 3 of them. [Inner voiceover: Wonder if I should do more trades to get the numbers up for a Charlotte's shawl?!]
And more! (We gals always send more things than we always promise to. LOL) Look at those candies! She even got me Pez1 - a glow in the dark too! And a refill pack too. I remembered having them when I was much younger and I don't remember seeing them sold these days. I am so glad she sent me those tootsie roll and bottlecaps - I've heard so much about them and here's my chance to pop them into my mouth! Thanks Susan!
It sure feels like Christmas right now. You gals are great!

1. Yeah, just what was I thinking? I thought of clicking to Pez's site and put up that link. And now I just found the Pez Fantastic: Teddy Friends series which is just so incredibly cute too! Help!