Spent the entire Friday last week attempting to clean our new apartment.

(Note the word *attempt*).

We, hubby and I, obviously weren't too successful as (a) there are still some outstanding minor works to be done and (b) both of us don't quite do household chores.
Imagine my futile tries to clean the living room floor 4 times! I was scrubbing the floor Japanese style, with a rag on all fours as I was trying to get the stubborn stains off the tiles. A mop just won't do. What a #$@% an enriching experience. I think I am beginning to understand why people buy small apartments:

small place = less housework = more time for other activities

. But all these hard work is pointing to the fact that we are closer to moving into our apartment soon! Yeh!

By the time I got home past midnight, I was flat out. I had to give the next day's Knit & Stitch session a miss too as there was a rescheduled Thai cooking class1 I had to attend [as a student; not the chef]. Either way, I couldn't have knitted much as my arms are sore from all that vigorous cleaning the day before.
However, I managed to meet up with
Siow Chin
&
Erin
; Erin and I are getting our loot from Siow Chin who brought them all the way from Hong Kong. Look at what I've got!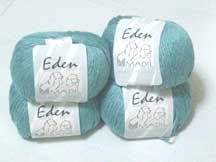 Something new to add to my stash. I wished I have asked her to buy more so that I can knit an entire garment in it. Should I?
After that, we went shopping & I just bought more stuff!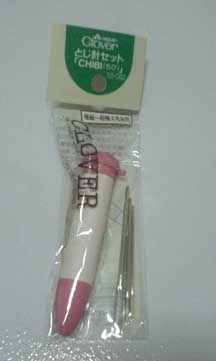 I must have bought close to 10 pink Clover chibis lately. I think the store sales staff must be wondering if I've gone bonkers but so far the ones I've bought are for swaps and RAOKs. [Note: Susan, I still need to get one more for you before yours is complete.]
Sockapal2za update
These are the new RY (Rowan) Cashcotton in a light lilac tweed shade. The yarn is so soft next to the skin. I hope my sock pal would love them. I haven't quite decided on a pattern yet but is hoping to start sometime next week.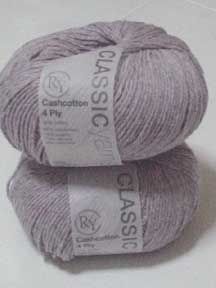 1: I attended the Thai cooking class so that I can master some of hubby's favorite dishes like the Thai green curry and mango with glutinous rice dessert.