First my apology for not getting blogger straight. I have apparently double-posted the last round. What was I thinking? I am sure you are not interested in hearing from me *twice*. What a dork.
I missed you people the last few days! The internet and I aren't on talking terms. We have fallen out as the new house has come between us. The laptop decided to side the internet and leave me in the dire straits. The house is my new friend but it's making me work harder than ever to maintain the relationship. Cleaning is in order but when the various sub-contractors come in almost everyday to fix something, dust falls and collects; rendering my cleaning efforts zlitch.
Imagine

From this

To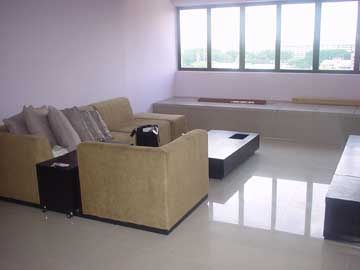 There's a lot of sitting and lounging area for future knitting sessions.

And from this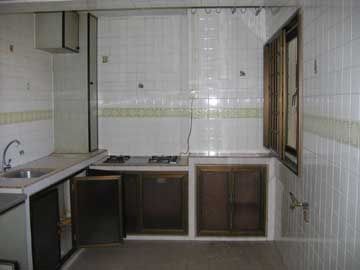 To this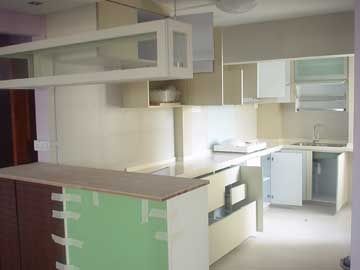 (Pardon the stickers and open door panels as we air them out.)
Ok, I am not a cook but I just had to show what a real transformation the kitchen went through. I am glad we made the decision to hack the living/kitchen partition as it really brought in a lot more sunlight into the kitchen area.


I reckon we'll be moving and sorting our stuff intermittently within the next few weeks before we get truly settled in. Even as we are packing our things for the move, I am

shocked

to discover that my stash is bigger than I thought - most of it was out of sight in the storage room.
But it was lovely to discover that I had a new addition to my stash this week.

(Oh no, I *didn't* sneak out to make any purchases, even though there was a Spotlight 15% off sale on Wednesday.)

I received this: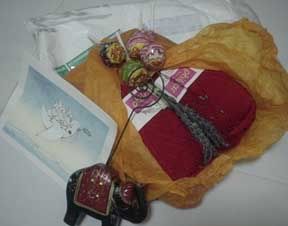 It is an RAOK that
Dominique
sent me: a package with Phildar Luxe yarn, a note holder and some lollipops! She even enclosed some lavender stalks which I think I'll keep in my wardrobe. Isn't it generous of her? Thanks Dominique! This just brightened up my week!