Thanks for all the well wishes!
It's heartwarming to know that you gals are out there reading my blog and are so generous and thoughtful with your kind words when I am down. There are times when I wondered if there's an audience out there or do people just whizz by my blog but this time you have affirmed my belief, that you dear readers are out there!

Here's what I did in the waking hours for the past 2 days:-
1. sewed buttons onto the baby dress - finally but you won't get to see it again as the crocheted edges need ironing.
2. Did some more crocheting

See these?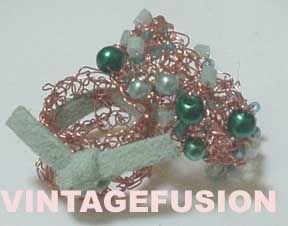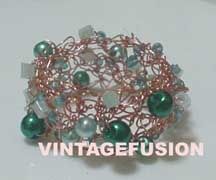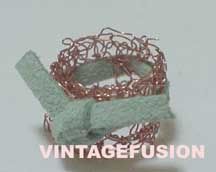 Maybe it's just the randomness.
Maybe it's the mindlessness.
But whatever the case, the beaded freeform crochet is really appealing to my other personality. It takes me off the necessity of reading charts or lengths of instructions and there's no measuring to be done; except wrapping them around my finger for eyeballing (does that count?) - very liberating.

I bought more leather in a variety of colors to experiment with. I'll probably make a whole stash and put them up
here
if there's any interest.