Like I have too much time on my hand....see the button on the right sidebar.

I just couldn't resist. I just went surfing and pounced on
this
. Decided it's high time for me to knit another bear. Previously, I have knitted:
this for a girlfriend of mine (and it *actually* made guest cameo appearance in her wedding photo shoot)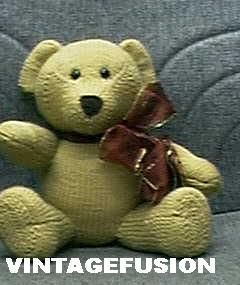 this for hubby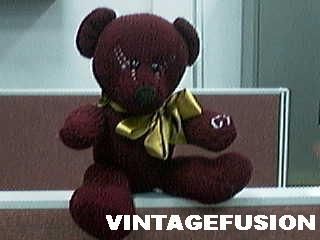 and Puss in Boots which went by air away to a knitter in America!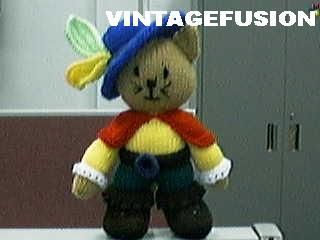 WIP progress
Now starting cap decrease....muwhahaa....