Despite being busy, I love to go check out & read others' blogs. This in turn, results in some lovely delights.

Exhibit A.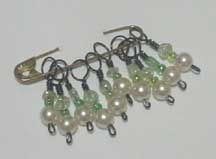 Want to see some great cover art?
Click on the photo.
Some lovely stitch markers from Laura arrived at the doorstep yesterday. She's been so generous with her readers: she did a contest draw and the rewards are these gems! Her youngest, Olivia did some cute cover art! Awww....


Exhibit B.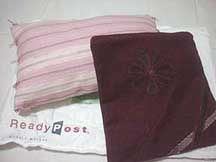 This came through from Emily as part of the "Feather your nest" swap. The pink pillow on the back is really unusual as she's sewed 9 (!) pink zippers on one side as a facing and that really mades it unique. The foreground piece would really be useful for me to pack all my knitting notions and needles. Thanks Emily!
And I will be sending out some things tomorrow too!