The silence is deafening. If you are still keeping up with my blog, thank you so much!
Blogger's been giving a little problem (
or so I thought
) but I am picking up from where I left from -- the project for
my niece
.
Purchase date unknown; this yarn lot may have been basking in the SABLE for at least 8 years or more -- I bought it from Spotlight then, not knowing that yarn quality plays a part in the finished garment's look as well as its longevity factor (for those who want to create keepsake heirlooms.)
It's an acrylic fingering weight blend which works well for the crochet project but
in terms of quality, I won't hold it in the highest regard
. But in a bid to reduce SABLE, this yarn meets my needs.
Since my mom (my niece's grandma) would most likely hand wash this hand crocheted summer tunic dress, I think it might last reasonably well .
[I just tend to drop all my hand knits and crochet projects in the washing machine - I am lazy when it comes to laundry, I'll admit.]
On the other hand, I know my mom appreciates and understands all the time and effort I devote to my knitting and crochet so she really does take good care.
[But Mom, please wear the ones I knit for you more often! I am more than happy to knit you more!]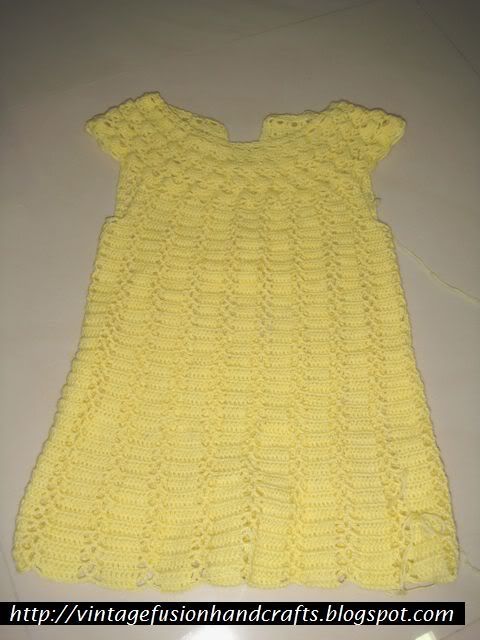 A WIP photo -- I love working with thin yarns but they do kill me at times with all that slow growth!
To counter any possible itch factor, I decided that a lining may soon be in order but that'll have to hold until after the dress is presented to Ms P.
I decided to switch to this fan and feather panel as I think the whole dress would look very heavy with the same body stitching. The lower panel also adds some lightness to the overall look.
Here's a photo taken during daytime. I know the sunlight does show off the stitches more clearly when I snap pictures but then my knitting and crochet habits tend to be nocturnal.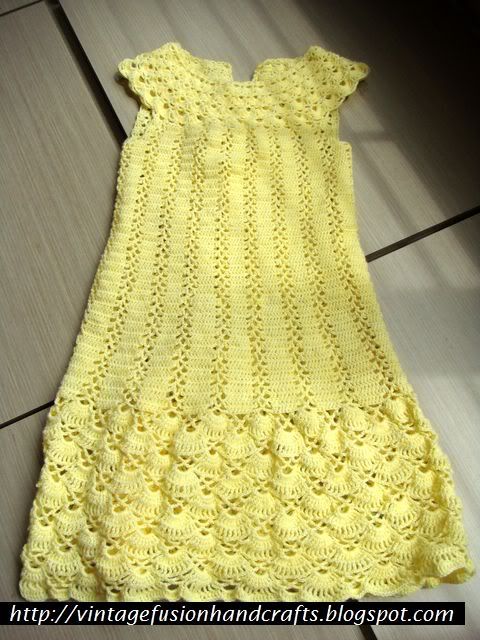 The dress does look awfully long and skinny huh?
Another, in the night.
To get her comfortably dressed, I have also put in button closures on the back.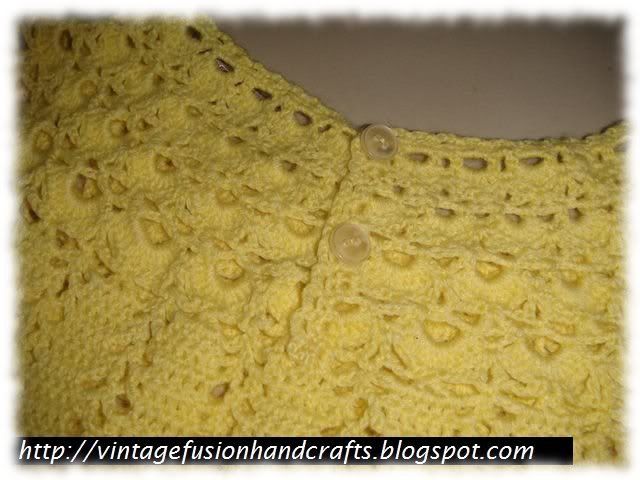 And then it was all ready to go!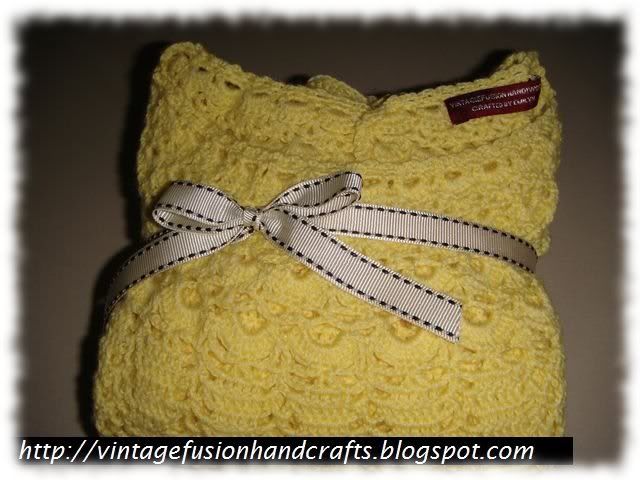 I swear it fits my niece well.
Until my next blog post...